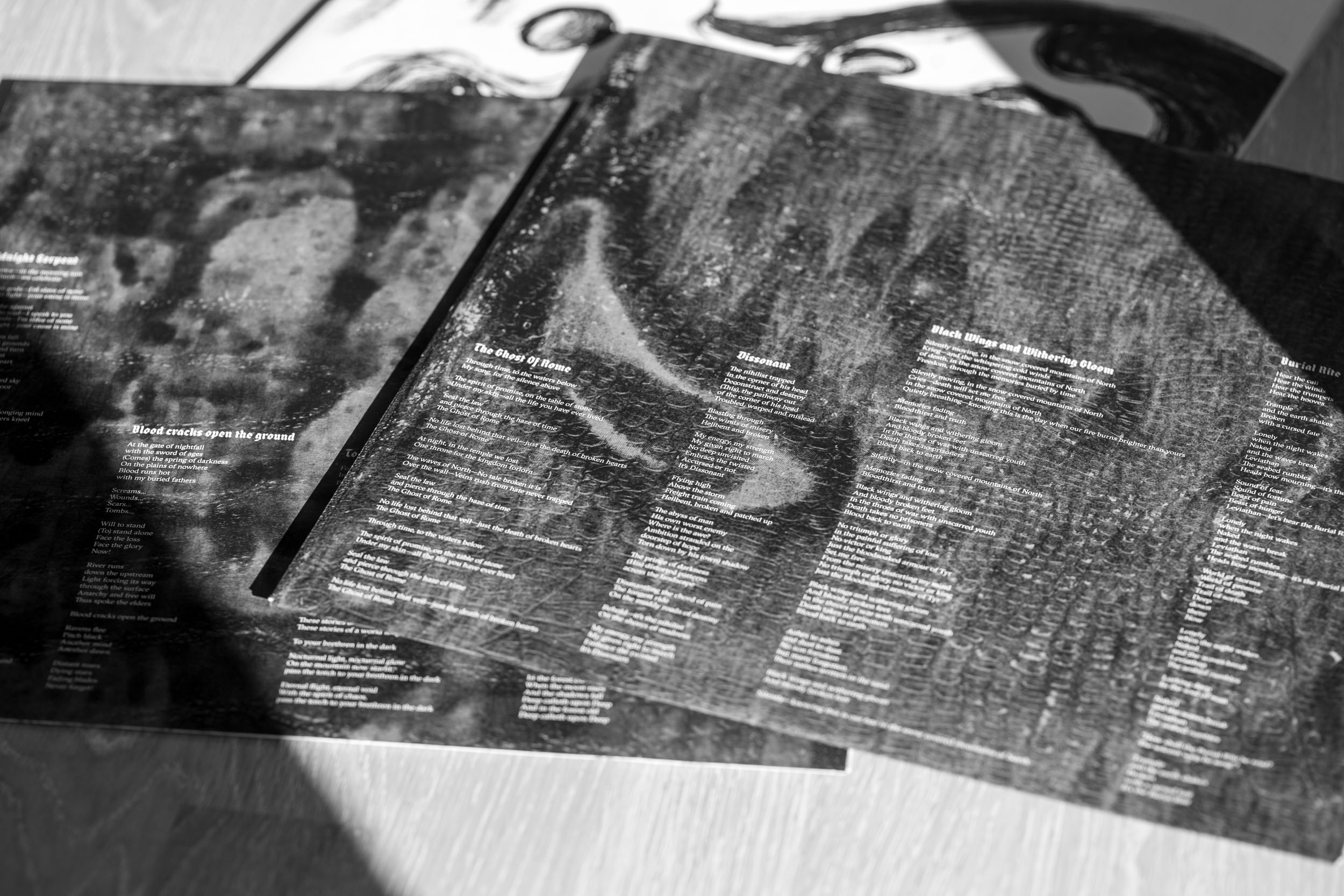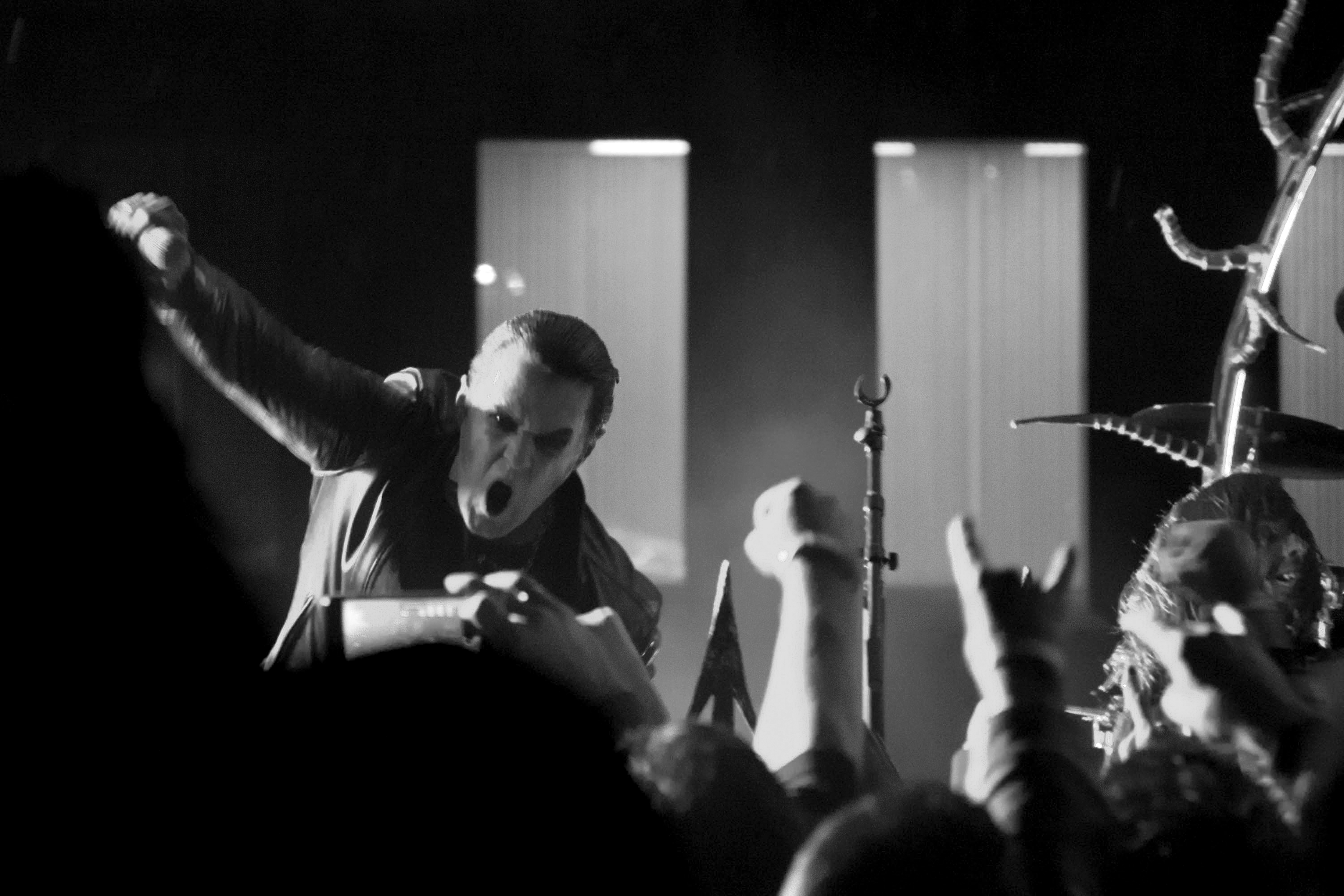 Satyricon
Deep calleth upon Deep

This was the first Satyricon album I worked with since
Volcano
(2002). Before that I did
Rebel Extravaganza
(1999),
Intermezzo II
(1999),
Nemesis Divina
(1996) and
The Shadowthrone
(1994). This time I came up with the idea of connecting Satyricon with Edvard Munch and we agreed on using this lithography called
Dødskyss/The Kiss of Death
from 1899. The inner sleeves includes textures from Edvard Munch's sketchbooks.
This project was designed when I was staying in London.
Front cover illustration by Edvard Munch
Dødskyss/The Kiss of Death
, 1899
Photography: ©Munch
Gatefold photo by
Johan Wildhagen

Typography:
Nivlheim
by Magnus Rakeng (
Melkeveien
) and
GT Sectra
Live tour photo and stage rig photo with backdrop by
Espen Ixtlan
.
Photos from the release concert in Oslo by Halvor Bodin.
℗&© 2017 Moonfog
Under exclusive license to Napalm Records
NPR751
Satyricon official
Napalm Records
Munch
Munchs hus
2017
2 x LP, digipak, promotional material, backdrop
Vinyl versions: black, white, white/black splatter, transparent, white/black marble boxset, white/black marble