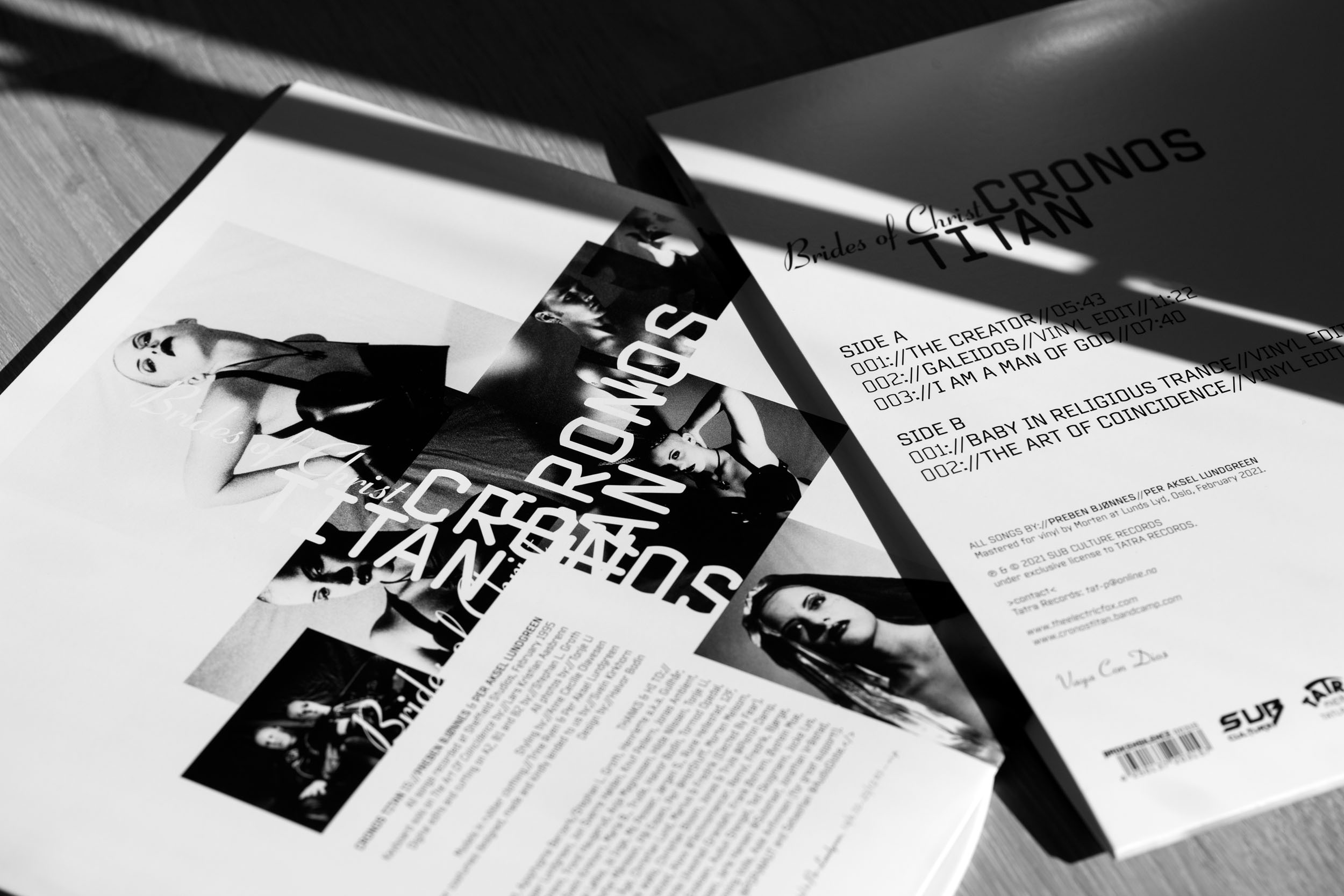 Cronos Titan
Brides of Christ

Originally released on CD in 1995 by Tatra Records. Reissued on LP in 2021 by Tatra Records with three of the songs edited for length and remastered for vinyl.
Released 210709
All songs by: Preben Bjønnes & Per Aksel Lundgreen. 2021 Vinyl Remaster by: Morten Lund/Lunds Lyd/Oslo. Digital edits on tracks 2, 4 and 5 by: Stephan L. Grot. Photography by Tonje Li
TATLP 023
I designed the original CD as well.
Cronos Titan Bandcamp
2021
LP

White vinyl